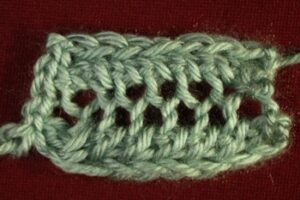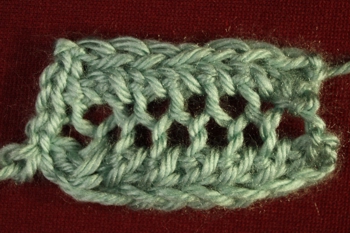 Special thanks to our viewer Nina who submitted part of a pattern she needed help with! This simple tutorial uses a two row repeating pattern that involves knit, purl, yarn over, purl 2 together, and edge stitches. It is demonstrated using the Continental Method of knitting.
Nina wrote us and shared a few lines of a pattern that she is having trouble with.
The knitting pattern reads as follows:
---

First row: 1 edge stitch, *p1,k2,1yo,sl1,k1,psso),p1* end with edge stitch.
Second row: 1 edge stitch, *k1,p2,1yo,p2tog,k1* end with edge stitch.
---
Video Tutorials Of This Pattern
Here is an example of this pattern being knitted. Since Nina knits using the continental method, I am doing this video using that method. Also, I used size 8 (US) needles (here is a conversion chart if you do not use US sized knitting needles) and worsted weight yarn.
Example For Right Handed Knitters
Example For Left Handed Knitters
In my video example, I demonstrate the pattern as it is shown here without being repeated on the same row. If you did repeat the pattern, it would look like this: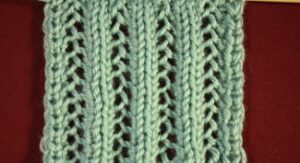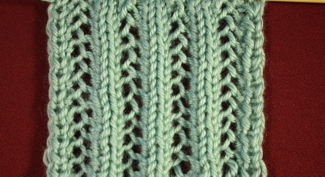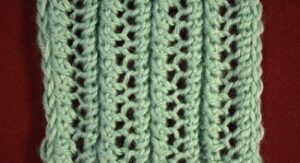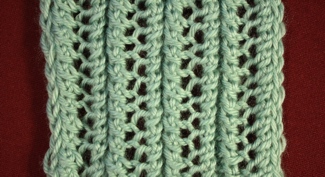 To make this pattern into a scarf, loosely cast on 26 stitches. Repeat the areas between the asterisks four times, repeating both rows until the scarf is the desired length. Bind off.
These May Help You With Making This pattern